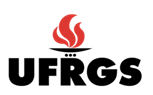 We present a technique for synthesizing realistic noise for digital photographs. It can adjust the noise level of an input photograph, either increasing or decreasing it, to match a target ISO level. Our solution learns the mappings among different ISO levels from unpaired data using generative adversarial networks. We demonstrate its effectiveness both quantitatively, using Kullback-Leibler divergence and Kolmogorov-Smirnov test, and qualitatively through a large number of examples. We also demonstrate its practical applicability by using its results to significantly improve the performance of a state-of-the-art trainable denoising method. Our technique should benefit several computer-vision applications that seek robustness to noisy scenarios.
Keywords
Noise model; GANs; Deep learning.
Paper

Pre-print Version (23 MB)
Additional Material
This material provides implementation and evaluation details, plus additional comparison cases for visual inspection.

Additional Material (37.7 MB)
Code
Citation
Bernardo Henz, Eduardo S. L. Gastal, Manuel M. Oliveira. Synthesizing Camera Noise using Generative Adversarial Networks, IEEE Transactions on Visualization and Computer Graphics, 27(3), pp. 2123-2135, 2021.
BibTeX
@article{HenzGastalOliveira_2020,
    author  = {Bernardo Henz, Eduardo S. L. Gastal, Manuel M. Oliveira},
    title   = {Synthesizing Camera Noise using Generative Adversarial Networks},
    journal = {IEEE Transactions on Visualization and Computer Graphics},
    year    = {2021},
    volume  = {27},
    number  = {3},
    pages   = {2123-2135},
    doi     = {10.1109/TVCG.2020.3012120}
    }
  
| | | | |
| --- | --- | --- | --- |
| | | This work was sponsored by CNPq-Brazil (fellowships and grants 312975/2018-0, 436932/2018-0, 423673/2016-5), and financed in part by the Coordenação de Aperfeiçoamento de Pessoal de Nı́vel Superior – Brasil (CAPES) – Finance Code 001. We would like to thank NVIDIA for donating the GeForce GTX Titan X GPU used for this research. | |